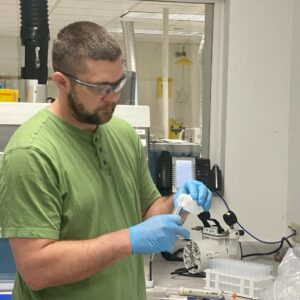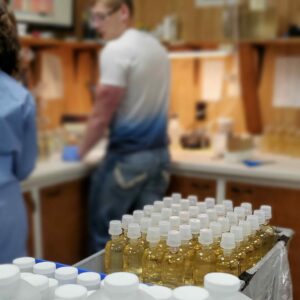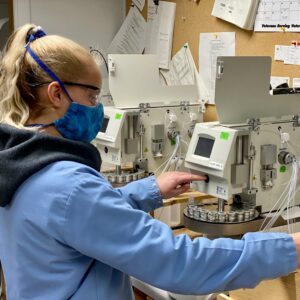 A Proud Family Business
Where you are is not as important as who you are. In 1974 Ron and Winnie Krueger moved their family to the shores of Ground Hemlock Lake in Forest County to begin a lake management consulting business in support of Wisconsin's Inland Lake Renewal Program.
Northern Lake Service Inc
NLS lab was born and raised in a tiny office and lab room at the back of the family garage. As lake management became less of an emphasis, NLS started providing lab services to wastewater clients and quickly ran out of space. In 1980, NLS moved into a historic building in Crandon, WI.
Continued Business Growth
In 2010 a second location was established in Waukesha, WI to better service the metro area. More than three decades, three major additions, and three generations later, our modern facility is home to a company that sets the standard for environmental lab services in the Midwest.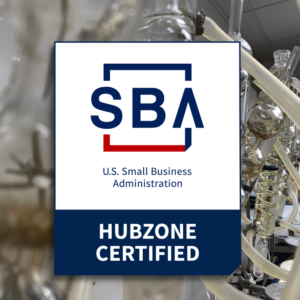 MUNICIPALITIES
During the past decade, over half of all municipalities in the state of Wisconsin have trusted NLS with their compliance testing. TRIBAL NATIONS
NLS has been partnering with Upper Midwest Native American tribes for over 35 years. Our services have helped protect the environment and ensure the health of Tribal members. INDUSTRY
For over 40 years, NLS has assisted its industrial clients in meeting their complex regulatory requirements. We serve most paper producers in the Midwest, along with many state food producers, foundries and other manufacturers. HOMEOWNERS
NLS has a rich history of providing analytical support to a wide range of customers. We continue to expand our services as the needs of our clients change and develop.
"I'd like to personally thank the staff at Northern Lakes for their excellent service and energy regarding our lake sampling and algae study. We are nervous about algae development in our 40 acre HOA lake and needed advice on analysis and sampling. Our contacts with customer service were clear and concise regarding sample bottles, sample handling and shipping. An analysis template was aligned with clearly labeled sample bottles so that our pond could be profiled for nutrients that affect algae growth. We will continue to sample through the summer to obtain a profile for the pond, reduce nutrients and solve our problem."

Jim Hatzfeld, Plainfield Illinois

The Lake by Clark Homeowners Association
"In the five years that I've been managing Tribal water programs, NLS has been great to work with. In addition to providing high quality lab work, NLS offers fast turnaround time, truly responsive customer service and a competitive price point. They've also been very helpful in providing data in the format we need, which simplifies mandatory reporting processes. I'm happy to recommend NLS. If you're in the Crandon area, ask for a tour. Miigwech!"

Melis Arik, Bad River Band of Lake Superior Chippewa

Water Resources Specialist, Mashkiiziibii Natural Resources Department
"NLS is our go to for all of our extra testing needs. They do a great job of working with their customers to provide amazing service. All of the NLS employees have gone truly above and beyond; and help us to accomplish all of our testing needs. I could not be happier with the customer service that I'm given at Northern Lake Service."

Amy Salinas, Racine Wisconsin

Water Resource Chemist at Racine Water Utility
400 N Lake Ave, Crandon, WI 54520
(715) 478-2777
Monday-Friday, 7:00-4:00
Northern Lake Service has 2 locations to better serve our customers. If preferred, customers may visit either location to pick up their testing kits.
2420 N Grandview Blvd, Waukesha, WI 53188
(262) 547-3406
Monday-Friday, 8:00-4:00